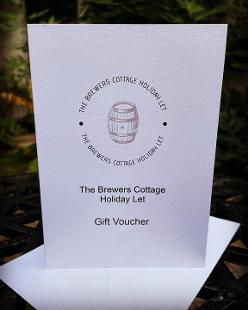 Gift Vouchers
Special occasion Gift Vouchers for any value can now be purchased. Our gift vouchers are available for a stay or a contribution towards a stay at The Brewers Cottage Holiday Let, Tomich.
We aim to keep the voucher details as simple and straightforward as possible but please contact us if you are unsure.
Please Note:
In addition to our standard Booking Terms & Conditions additional Gift Voucher Terms & Conditions apply as stated below:
The gift voucher must be used within 18 months of purchase.
The gift voucher can be redeemed against any available week (Saturday to Saturday only) within the 18-month period.
The gift voucher can be used as a part contribution towards the cost of a week (e.g. A £100 voucher could be redeemed against a stay costing £600 thus leaving a balance of £500 still payable)
As per our standard T&C's a minimum 50% must be paid at the time of booking this can include all the voucher value, the remaining 50% balance (if not covered by the voucher) must be paid 6 weeks prior to the start of the stay.
The responsibility / administration of the booking lies solely with the person(s) using the voucher (e.g. Not the person purchasing the voucher)
The gift voucher is non-refundable, this includes any remaining amount over the value of the week booked (e.g. A £600 voucher redeemed on a stay costing £580 - the remaining £20 must be carried onto another stay within the 18 month period.
Once a booking is confirmed our standard Terms and Conditions apply, these can be viewed on this site.
For more details or to purchase a voucher please contact us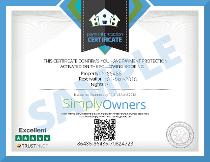 Booking with Simply Owners
Our advertising and initial contact platform for The Brewers Cottage Holiday Let is with Simply Owners.
All bookings made with Simply Owners have 100% payment protection and incur
NO
booking fees.
Once you contact us via Simply Owners with a view to booking we will send you all the relevant booking information. Should you then decide to book a stay we will take care of your whole booking process. Once we receive your deposit we will issue you with a Payment Protection Certificate which confirms we have activated your payment protection.
Your certificate shows the property ID, your reservation date and the number of nights you are staying with us, and your unique certificate number with Simply Owners protects any financial transaction you make with us.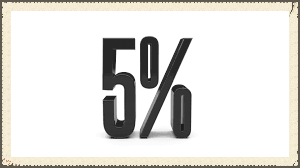 Discount for Returning Guests
As owners of The Brewers Cottage Holiday Let we greatly value and appreciate your custom,
as such we feel that should you decide to return to The Brewers Cottage your repeat custom should be rewarded.
If you have stayed at The Brewers Cottage since January 2013 please make this known to us at the time of your booking.
Once we have confirmed your previous booking we will be very happy to offer you a 5% discount on your holiday.
Note the 5% discount will not be available on weeks already discounted.
The Brewers Cottage. Tomich, Near Cannich, Inverness-shire. IV4 7LY