Special Offers & Promotions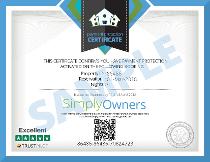 Booking with Simply Owners
Our new recommended booking platform for The Brewers Cottage Holiday Let is with Simply Owners.
All bookings made with Simply Owners have 100% payment protection and incur NO booking fees.
Once you book with Simply Owners we will issue you with a Payment Protection Certificate which confirms we have activated your payment protection.
Your certificate shows the property ID, your reservation date and the number of nights you are staying with us, and your unique certificate number with Simply Owners which protects any financial transaction you make with us providing you following Simply Owners guidelines.
Using Simply Owners has enabled us to offer more competitive rates for 2019 and beyond.

We hope to be able to offer discounts for unsold weeks as they occur.
You can also book with Airbnb or TripAdvisor however prices may vary.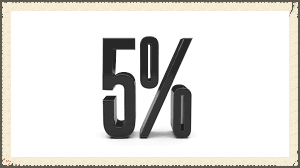 Discount for Returning Guests
As owners of The Brewers Cottage Holiday Let we greatly value and appreciate your custom,
as such we feel that should you decide to return to The Brewers Cottage your repeat custom should be rewarded.
As from 3rd November 2018 we shall be taking over the administration of the cottage ourselves which allows us to show our appreciation.
If you have stayed at The Brewers Cottage since January 2013 please make this known to us at the time of your booking. Once we have confirmed your previous booking we will be very happy to offer you a 5% discount on your holiday.
Note the 5% discount will not be available on weeks already discounted.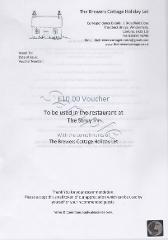 Recommendation Voucher
With effect from 1st July 2018 we will reward our previous guests with one £10 voucher to spend on an evening meal booked in the dinning room at The Struy Inn, Struy, Inverness-shire IV4 7JS
How it works....
If you enjoyed your stay at The Brewers Cottage Holiday Let and pass our details onto your friends & family we will send you one £10 voucher for every confirmed (paid in full) booking made that you have recommended.
The voucher can be used by yourself on your next visit (valid for 12 months) or you can gift it to your recommended friend(s).
Just ask your recommended friend(s) to mention you at the time of booking and once they have paid in full we will pop you a voucher in the post.
Voucher Terms & Conditions Apply
The Brewers Cottage. Tomich, Near Cannich, Inverness-shire. IV4 7LY